All eyes on Jimmy Jet: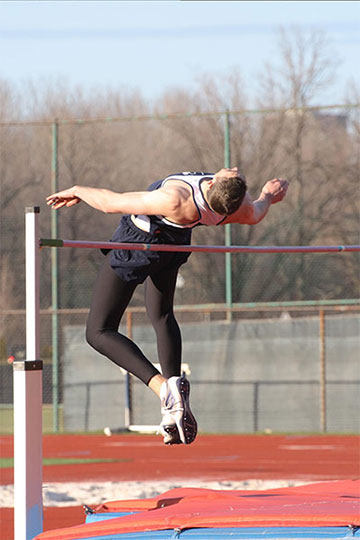 The freshman phenom who broke the Class 1A rushing record (2,728 yards) last fall stuns the crowd inside Kelly Walsh High School Stadium in Casper, WY, with a record-smashing 10.43 dash to win the Boys 100m at the 2019 WHSAA State Track & Field Championships.
Oh my!
Jett, who posted a several wind-aided times just below 10.5 this season, went into the finals as the expected winner. However, no one really saw this record-shattering performance coming since Jet's fastest qualifying time was only 10.89, which was still good enough to easily distance the field in his heat.
"I've been nursing a sore hamstring the last couple weeks so I haven't really put all my efforts into any events," Jet said. "But it (hamstring) was feeling really good by the time I finished warming up for the 100, so I decided to just go for it."
The sprint shattered the 10.50 record time set by Stephen Michel in 2008. And it marks the first time in WHSAA State Track & Field Championships history that a freshman has won the boys 100m.
Stay to folks for more of The Amazing Adventures of Jimmy Jet.